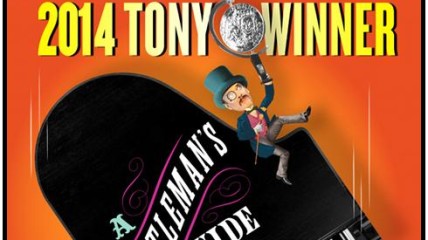 #08 – "A Gentleman's Guide to Love & Murder" Musical
WEDNESDAY MAY 31, 2016
Direct from New York, this entertaining musical tells the uproarious story of Monty Navarro, a distant heir to a family fortune who sets out to jump the line of succession by—you guessed it—eliminating the eight pesky relatives (all played by one courageous man) who stand in his way. All the while, he's got to juggle his mistress (she's after more than just love), his fiancée (she's his cousin but who's keeping track?), and the constant threat of landing behind bars! Of course, it will all be worth it if he can slay his way to his inheritance… and be done in time for tea. A delicious lunch at the Hot House Restaurant is included too.
INCLUDES:
Luxury Coach
Delicious Lunch
Orchestra or 1st Balcony Seats
All Taxes
And More
ONLY! $126 PER PERSON
Groups Choose Their Pick-Up Location!
Individual Booking & FAQs: Click here