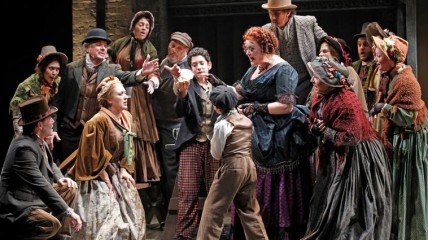 #15 – "Sweeney Todd" (Musical) at Shaw Festival
THURSDAY SEPTEMBER 22, 2016
Join us see the exciting musical "Sweeny Todd" at the Shaw Festival. The musical is about two men who arrive in London, one young and hopeful, the other dark and brooding. Anthony Hope and Sweeney Todd – a barber by trade – are about to become inextricably linked in a tale of love and revenge, with a beautiful girl who sings through her barred window, a beggar woman with a mysterious secret and the irrepressible Mrs Lovett whose pie shop becomes the surprising scene of the crime. This is one of Stephen Sondheim's most celebrated musicals. A delectable lunch and wine-tasting is included prior and to the performance. Sign-up today for another great musical day at Shaw!
INCLUDES:
Highway Coach
Orchestra Seats
Great Lunch
Wine Tasting
All Taxes
And More
ONLY! $139 PER PERSON
Groups Choose Their Pick-Up Location!
Individual Booking & FAQs: Click here