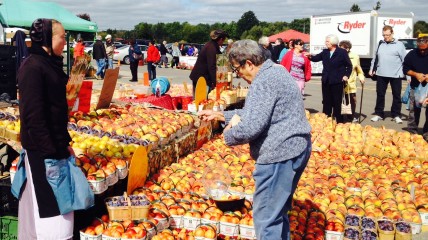 #16 – St Jacobs Market & Mennonite Back Road Shops
THURSDAY, SEPTEMBER 29, 2016
Join us for a wonderful day in St Jacobs. You will visit the outdoor market in its peak season of goods for fresh produce, meats, cheeses, arts and crafts, and more! After a scrumptious buffet lunch at the Crossroads Restaurant, you will enjoy a scenic countryside drive and visit a Mennonite Bakery and General Store for extra goodies and experience where the locals shop. Sign-up early, as you do not want to miss the best of St Jacobs!
INCLUDES:
Luxury Coach
Buffet Lunch
Market
Scenic Drive
Special Shops
All Taxes
And More
ONLY! $76 PER PERSON
Groups Choose Their Pick-Up Location!
Individual Booking & FAQs: Click here