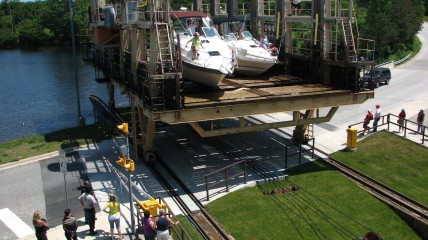 Big Chute Colour Cruise
September – October:
You will be amazed not only by the vibrant array of fall colours, but also by the "Big Chute" Marine Railway located on the Severn River that carries boats over land. Your cruise will travel along the majestic Trent-Severn Waterway between Big Chute, Severn Falls and Swift Rapids. The scenery is astounding and your lunch meal is incredible!
Please contact TRIPSETTER for price